POETIZER – SOCIAL NETWORK FOR POETS
MOBILE APPLICATIONS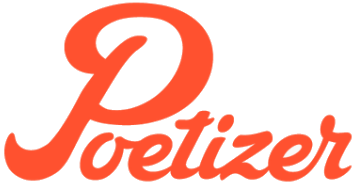 Poetizer is a social network, the right place for finding poetry of your liking. With a free app users get access to thousands of poems written by authors from all over the world. They can follow their favourite poets and get everyday dose of poetry delivered right into their hands using the native mobile applications or thru the company homepage
http://poetizer.com/.
CHALLENGE

The poetizer is unique social network designed for the worldwide community of poets. The desired solution had to be very intuitive that can be used even with customers not that familiar with information technologies of any kind. The mobile native applications must be designed in a way that can be deployed in any language versions including Arabic and Asian languages.
The content of the social network is done by users itself, which brings a need of automatic content checking. The content has to be divided into standard and 18+. Any offensive, not proper, illegal or copyright protected content is not allowed to be uploaded to the network.
Solution

The Solution Sator IT Enterprises did a very detailed business analysis. The native apps were designed by professional UX specialists to ultimate intuitiveness and user friendliness. At the same time a big focus had to be done on the graphical framework. Client got delivered multiple graphical designs and each one was then as pilot on sample groups of users. The backend was designed to be fully scalable from several thousand users up to potential millions. Therefore, Sator IT developed a series of crash test, which continuously test the solutions for its performance and stability.